Welcome to P.J. Construction, Inc. !

We are General Building Contractors specializing in residential home construction and remodeling. From a custom home, major addition or minor repairs and maintainence, we have the experience and ability to meet your specifications and expectations.

Since 1988, we have constructed and remodeled hundreds of homes throughout New Jersey. All our trade contractors are licensed and have been working with us for years. We only use the best materials available, and we hold ongoing training and safety meetings to ensure the procedures we use are up-to-date in style and technique.

We are fully licensed and insured, and offer a warranty for all services provided. Most importantly, we work hard to finish each project on time and on budget. Let us build or remodel you "a home you love to live in".




P: 973-627-0062

F: 973-627-3469





Lakeside Dr. Residence

Tear Down - 3700 sq. feet

8 months to complete.


"Very professional personalized Service. Always honest and sincere, a great company you can trust!"

Denis, Denville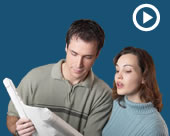 1. Customers come first.

2. We do what we say we're going to do, within an agreed timeframe.

3. Your satisfaction is  our most important to us.

P.O. Box 315, Denville, NJ 07834 / P: (973) 627-0062

NJ Builders Lic. # 026828

NJ HIC reg. # 13VH00509000

EPA Cert. # NAT-4598-1